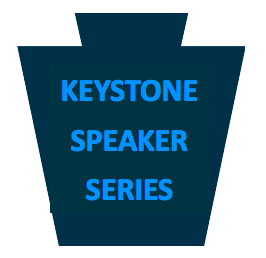 Our Keystone Speaker Series is not to be missed!
For information about past speakers and our upcoming programs click Keystone Speaker Page PDF!
The  Speaker Series Keynote Speakers to date are:
2019 Christine Wormuth
2018 Philip Mudd
2017 Ambassador Alexander Vershbow
2016 General Michael Hayden
2015 Ambassador Bill Burns
History:
The Keystone Speaker Series (formerly named President's Speakers Series) began in 2015, when newly elected FPA President Dr. Michele Sellitto, conceptualized one annual event with an internationally known diplomat and/or expert in foreign policy as the keynote speaker. At the time, FPA's monthly meeting venue was the Radisson Hotel and it was proposed to hold this special event at the West Shore Country Club and fund the related expenses through sponsorships. Subsequently, the Board dubbed the event "The President's Speakers Series" and later renamed "Keystone Speaker Series".  Since its inception, this special event has attracted more than 225 attendees each year.