Monthly Meeting – Thursday, December 19, 2019: Hot Arctic, Cold Strategic Calculations
Venue:
West Shore Country Club 100 Brentwater Rd, Camp Hill, PA 17011
Topic:   Hot Arctic, Cold Strategic Calculations
Speaker:  

Heather A. Conley
Senior Vice President for Europe, Eurasia, and the Arctic; Director, Europe Program Center for Strategic and International Studies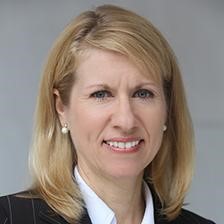 Heather A. Conley is Senior Vice President for Europe, Eurasia, and the Arctic and Director of the Europe Program at CSIS. Prior to joining CSIS as a Senior Fellow and Director for Europe in 2009, Conley served four years as Executive Director of the Office of the Chairman of the Board at the American National Red Cross. From 2001 to 2005, she was Deputy Assistant Secretary of State in the Bureau of European and Eurasian Affairs with responsibilities for U.S. bilateral relations with the countries of Northern and Central Europe. From 1994 to 2001, she was a senior associate with an international consulting firm led by former U.S. Deputy Secretary of State Richard L. Armitage. Ms. Conley began her career in the Bureau of Political-Military Affairs at the U.S. Department of State. She was selected to serve as Special Assistant to the Coordinator of U.S. Assistance to the Newly Independent States of the former Soviet Union, and she has received two State Department Meritorious Honor Awards. Ms. Conley is frequently featured as a foreign policy analyst and Europe expert on CNN, MSNBC, BBC, NPR, and PBS, among other prominent media outlets. She received her B.A. in International Studies from West Virginia Wesleyan College and her M.A. in International Relations from the Johns Hopkins University School of Advanced International Studies (SAIS).
FPA Coordinator: Dan Sim
Main Entree:
Italian Wedding Soup
Baked Ham with Rum Raisin Sauce
Mashed Potatoes, buttered Green Peas
Coconut Layer Cake
Social hour & Dinner Information
5:30-6:30pm Social Hour
6:30-7:30 Dinner
7:30pm—Announcement, Speaker followed by question and answer session
Cost for FPA Members: $33.00
We Welcome Non-members to attend dinners.
The non-member cost is: $38.00
There is no charge for anyone to attend the program presentation only, beginning at 7:30 PM.
Reservations may be made by telephone, email or by filling in the form below, and must be made by 10:00am on the Monday before the Thursday meeting. Reservations Chair, Ron Pontius may be reached at 717-991-0899.
To CANCEL a reservation, please email Reservations Chair, Ron Pontius at ronpon@comcast.net. Should you have no email access, you may call Ron and leave a detailed message. Please be sure to give your complete, name, address and phone number.
If you come for dinner as a "Walk-in" without a reservation, we cannot guarantee you the selected entrée. You will be provided a meal, but it may be chef's selection.
NOTE: We bill "No-shows!"
Register Now!