August, 2022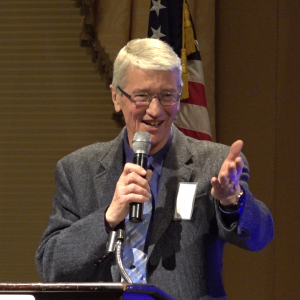 Dear FPA Member or Prospective Member:
I would like to invite you to renew your membership or to become a new member of The Foreign Policy Association (FPA) of Central Pennsylvania. The FPA is a non-partisan, non-profit organization designed to spread awareness and understanding of foreign policy issues.
New Venues
We have two new venues for our dinner meetings this year. Our regular monthly meetings, starting September 15, will be at the Susquehanna Club in New Cumberland, PA. The facility is situated on the U.S. Army Logistics Center (no security check required), overlooking the Susquehanna River.
The Keystone event (below) will be held at the Scottish Rite Cathedral between 3rd and 4th streets in Harrisburg near Italian Lake. We will park in the spacious, well-lit parking lot on the 4th street side and walk directly into the facility.
Both facilities are easy to find and access and have handicap accommodations. We will have directions to both on our website.
Keystone Speaker Series – October 27, 2022
Veteran CNN Correspondent Jill Dougherty and "The Future of U.S. – Russia Relations".
This very compelling topic of our Keystone Speaker Series event will be addressed by retired CNN correspondent and widely recognized expert on Russia and the Soviet Union, Jill Dougherty. Jill Dougherty is currently a Global Fellow at the Wilson Center's Keenan Institute. She retired from a 35-year career with CNN in which she was a White House Correspondent, Foreign Affairs Correspondent for the U.S. State Department, US Affairs Editor for CNN Asia Pacific and CNN Moscow Bureau Chief for ten years. She was living and working in Moscow this February just before the Russian invasion of Ukraine that same month. You don't want to miss this event! You will receive an invitation / registration form in the mail with this letter. You can also go to our website to register starting in mid-August. This is a prepaid event with a cutoff, so you will want to make your reservations early.
Monthly Program Line-up for 2022-23
Our program committee has come up with very interesting topics for this season's monthly dinner programs. We will be kicking off the season with one of our favorite speakers, Larry Goodson. Larry is writing a book on hybrid warfare and has a very compelling topic or us. Here is our lineup with the speakers (tentative and committed) we have found so far.
September 15: The Impact of Hybrid Warfare on 21st Century Conflict (Ukraine and Taiwan Case Studies) – Larry Goodson, Full Professor Department of National Security and Strategy at the U.S. Army War College.
October 27: Keystone Speaker Series: The Future of U.S. – Russia Relations – Jill Dougherty, Global Fellow Wilson Center Keenan Institute and Former CNN Moscow Bureau Chief
November 17: US-Mexico Relations (Speaker TBD)
December 15: The Future of European Security. – Heather Conley, President, German Marshall Fund (Speaker tentative)
January 19: China's Belt and Road Initiative – Jef Troxell – retired Research Professor U.S. Army War College Strategic Studies Institute
February 16: China and Taiwan – Dr. Lami Kim, Director of East Asian Studies, U.S. Army War College
March 16: The Rise of Authoritarianism – Andrea Kendall-Taylor, Sr. Fellow Center for a New American Security (Speaker TBD)
April: International Fellows Reception (Date TBD)
May 18: The Status of Northern Ireland (Speaker TBD)
May: Embassy Trip to Washington D.C. (Date and embassy TBD)
In the spring we will have our International Fellows (IF) Reception at the U.S. Army War College and the annual Embassy Trip. While we had to have an abbreviated IF reception this past year due to the Army's COVID policy, we hope to have the full reception this coming season. In the IF reception, you will have the opportunity to meet and talk face-to-face with military officers from over 70 countries.
COVID also impacted last season's Embassy Trip for the second year in a row. We are hopeful that we can revive this event this season. Two of our members will be looking at the Poland, France, Germany, and China embassies as possibilities. In the embassy trip, we travel to the State Department in Washington D.C. for a briefing on the selected country, have a luncheon at a restaurant featuring that country's cuisine, and then visit to that country's embassy for a tour and a briefing with Q&A given by an embassy official.
And finally, we have Great Decisions, a discussion group promoting a respectful exchange of ideas focused on foreign policy articles contained in the Great Decisions "Briefing Book", published yearly.
We in the Foreign Policy Association believe it is not only interesting, but our civic duty to be informed about what is going on around the world and how it affects our country and ourselves as individuals. So why not join the FPA and have fun while learning?
To renew your membership, or to become a new member, please complete the form in the attached brochure and mail it with your check to The Foreign Policy Association of Central Pennsylvania, Inc. It's that easy! While a variety of membership levels are available, we encourage you to consider showing your support of FPA with a sustaining membership of $50 – $100. Sustaining members will be recognized at one of our dinner meetings. Last year we had over 70 sustaining members as you can see under "Our Contributors" on our website. Thank you for your participation in and support of the association.
Our website will be updated with the new 2022-23 programs including menus and directions to the new venues in August. Please visit us at www.fpaharrisburg.org and pass the word to your friends! We look forward to see you in the upcoming FPA season.
Sincerely,
Howard Davison
President