August, 2023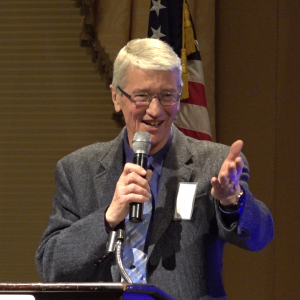 Dear FPA Members and Prospective New Members:
I would like to invite you to renew your membership or to become a new member of The Foreign Policy Association (FPA) of Central Pennsylvania. The FPA is a non-partisan, non-profit organization designed to spread awareness and understanding of foreign policy issues.
Venues
We will be going back to the Susquehanna Club in New Cumberland, PA for our regular monthly meetings, starting September 21. The facility is situated on the U.S. Army Logistics Center (no security check required), overlooking the Susquehanna River. 
The Keystone event (below) will be held at the Hershey Country Club. This is a new venue based on your comments on our venue last year. It is a beautiful room with a beautiful view and, according to our taste-testers, the cuisine is excellent. 
Both facilities have handicap accommodations.  We will have directions to both on our website. 
Keystone Speaker Series – March 21, 2024
Former U.S. Ambassador to Ukraine, Marie Yovanovitch will speak on "The Future of War in Europe and Ukraine". Marie Yovanovitch is currently a senior fellow in the Russia and Eurasia Program at the Carnegie Endowment for International Peace. She is also a nonresident fellow at the Institute for the Study of Diplomacy at Georgetown University. Known to many as Masha, she was the U.S Ambassador to Ukraine from 2016-19, when President Zelensky first came to power. Later removed from her position, she was called to testify before the House Intelligence Committee in November of 2019. We will be teaming with the Midtown Scholar Bookstore in offering a book signing at our venue for her recently published book, Lessons from the Edge: A Memoir. 
Monthly Program Line-up for 2023-24
Our program committee is headed by Alan Stolberg and has welcomed several new members to its ranks including: Dr. Chris Dolan of Lebanon Valley College and Dr. Zenel Garcia of the U.S. Army War College. The team has come up with an outstanding list of topics for next year and most of the speakers have already been identified: 
September 21

:

NATO and It's Future

– Dr. Chris Dolan, Professor of Politics and Global Studies at Lebanon Valley College, and author of recently published

The Politics of U.S. Foreign Policy and NATO: Continuity and Change from the Cold War to China. 

October 19: China's Economic Influence in the World,

Dr. Zenel Garcia, Associate Professor of Security Studies at the U.S. Army War College

November (date TBD)

:

International Fellows Reception

at the U.S. Army Heritage and Education Center.  

December 12

:

Kosovo and the Balkans

, Ambassador Blerim Reka, Minister of European Integration of Kosovo, former Ambassador of the Republic of Macedonia to the European Union. 

January 18: Russia – China Relations,

Dr. Bob Hamilton, Research Professor of Eurasian Studies, Strategic Studies Institute, U.S. Army War College. 

February 15: Climate Change and Security (

Speaker TBD)

March 21: Keystone Speaker Series (see above)
April

18:

Militarization of Space

(Speaker TBD) 

May 16: Northern Ireland

(Speaker TBD)

May: Embassy Trip to Washington D.C.

(Date and embassy TBD)
In November we will have our International Fellows (IF) Reception at the U.S. Army War College where members will have the opportunity to meet and talk face-to-face with military officers from over 70 countries. Last year, social interaction at the IF reception was limited by the USAWC's COVID policy. This year we hope to be back to our old format which will allow more socializing with the international fellows. 
Last year marked the return of our embassy trip after a hiatus due to COVID. It was a very successful trip to the Ukrainian and German embassies along with a fine lunch at a German restaurant. Eighty-two members and guests participated. This year, we have the same embassy team back, so you can expect another fine event. 
And finally, we have Great Decisions, a discussion group promoting a respectful exchange of ideas focused on foreign policy articles contained in the Great Decisions "Briefing Book", published yearly. The Great Decisions group is interested in more members if you are interested.
We in the Foreign Policy Association believe it is not only interesting, but our civic duty to be informed about what is going on around the world and how it affects our country and ourselves as individuals. So why not join the FPA and have fun while learning? 
To renew your membership, or to become a new member, please complete the separate form included with this mailing and mail it with your check to The Foreign Policy Association of Central Pennsylvania, Inc.  It's that easy!  If you would like to make an FPA membership gift for a friend, just complete the form that is part of the brochure and mail it with your check to the FPA. While a variety of membership levels are available, we encourage you to consider showing your support for the FPA with a sustaining membership of $50 – $100. Last year we had nearly 80 sustaining members as you can see under "Our Contributors" on our website. Thank you for your participation in and support of the association.
Our website will be updated with the new 2023-24 programs including menus and directions to the new venues in August. Please visit us at www.fpaharrisburg.org and pass the word to your friends! We look forward to see you in the upcoming FPA season. 
Sincerely,
Howard Davison
President