July, 2019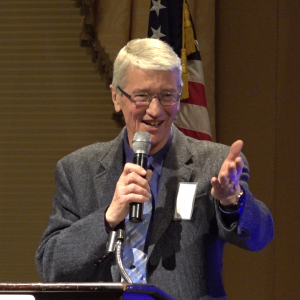 Dear FPA Member or Prospective Member:
I am writing this to invite you to renew your membership or to become a new member of the Foreign Policy Association (FPA) of Harrisburg, The FPA is a non-profit organization designed to spread global awareness and understanding of foreign policy issues.
This is an excellent investment. For a modest membership fee, you will have available to you:
Monthly dinner meetings at the West Shore Country Club with excellent speakers on foreign policy and foreign affairs topics from September through May. This year we have very interesting topics including Brexit, the Arctic, the China Trade War, National Security issues in the 2020 Election and more! Our speakers include Christine Wormuth, the former Under Secretary of Defense on Policy; David Ochmanek, the former Deputy Assistant Secretary of Defense for Force Development; Heather Conley, Senior Vice President for Europe, Eurasia, and the Arctic at the Center for Strategic & International Studies; Jef Troxell, retired Research Professor at the U.S. Army War College's Strategic Studies Institute, and more!
The International Fellows Reception at the U.S. Army War College in Carlisle where you have the opportunity to meet and talk face to face with leaders from over 70 countries. Where else could you have such an opportunity?
The Embassy Trip where we take busloads of members to the State Department in Washington D.C. for a briefing on a selected country, have lunch in D.C. at a restaurant featuring that county's cuisine, and then visit the embassy of that country for a tour and a briefing and Q&A with an official of that country.
We in the Foreign Policy Association believe it is not only interesting, but our civic duty to be up to date on what is going on around the world and how it effects our country and us as individuals. So why not join the FPA and have fun while learning?
To renew your membership, or to become a new member, please complete the form below and mail with your check to Foreign Policy Association of Harrisburg. It's that easy! While a variety of membership levels are available, we encourage you to consider showing your support of FPA with a sustaining membership of $100. All sustaining members will be recognized at one of our meetings.
Please visit us at www.fpaharrisburg.org and pass the word to your friends! I look forward to seeing you at our first meeting, September 26th. Brexit!
Sincerely,
Howard Davison
Join Today!